Bitch
October 9, 2009
I cannot believe that anything
Could ever decay me like this—
Because as I am composing
The notes drop, ringing, into glasses
Strutting, green like peacocks, through
A vertical forest of transparency.

Brittle as this clear sound
They are staying and shattering
As we crash those ten green bottles
On the pavement.

Do you really not know
the reason my shelves are groaning
with books?

Why I wrap myself up in words
To protect me from the yellowness of yesterdays—
A dull, garish pang.

Crossed legs are delicate
And so am I, stretched to a thin,
Webbed film, twisted around
Corners and solidified like crystal.

The only thing is that
If anything moves I will shatter—
This is also the delicate, heartfelt beauty
Of a fountain of slow-motion
Bullet-ripped flesh, blooming
Its fragile petals.

In my brokenness I am not weak.
Those ten green bottles
We smashed on the pavement
Grow around me, huge as sunflowers.
And they are falling,
falling.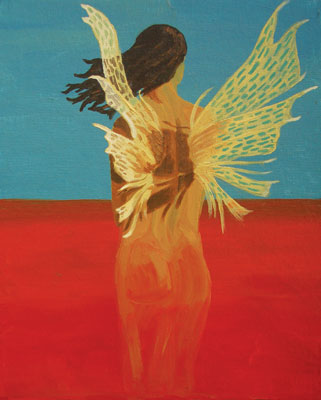 © Allison F., Langhorne, PA