I Am From...
October 16, 2009
I am from the waves that go in and out, in and out, creating sea glass and smoothing rocks
I am from the leaves that float down from the trees
I am from the hands, once so strong, that wrapped around mine for the last time
I am from the mountains I have had to climb to get where I'm going, where I want to be.

I am from those pictures where m&ms got us to smile
From the things i have lost, the things i have loved
I am from the dress that was so much too big for me
The swing on the tree
From bug bites and bruises
I am from scratches and scrapes
I am from that book that made me stay up all night

I am from all of my past
And all of my future
I am from anticipation
And anxiety
I am from that leap in your heart when you know you've done something right

I am from the people who helped me
And the people who didn't
I am from the people who love me
And the people who don't

I am from the laugh that we shared
And the tears when we found out why you weren't feeling well
And how I prayed for you
I am from the mother I know
And the father I don't
I am from all my hopes and all my dreams
And all of my fears.

I am from a world where peace seams impossible
From a time when war is inescapable
I am from all the places I have journeyed to
I am from growing up
And being a child
I am from uniqueness
But also from being the same.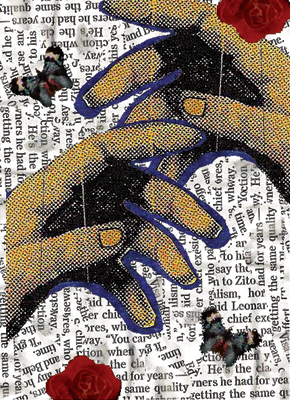 © Christine S., Arlington, VA