Pressure
October 17, 2009
Having trouble looking, searching, facing, thoughts are quickly racing. Pros and cons, weighing some facts, it's time to see which one will last.

Walking, running, chasing, this heart is really pacing. Breathing gets hard, nerves get tense, it feels like the fear of running into a fence.

Rope is yanking, choking, pulling, wraps around a neck. A heart pangs inside as the mind whispers, "Go ahead."

A throat is hurting, screaming, burning like hell. Not a soul hears a single yell. Time stands still, freezes in place. Now it's time to step away from this case.

Stopping, thinking, doing, legs become straight and the rope hangs alone. Lights flicker off, a car drives home.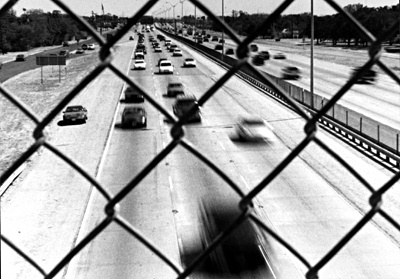 © Matt B., Highland Village, TX