The Promised Sky
October 12, 2009
Let's fly into the most beautiful skies,
And give our newfound wings a try;
My wish dwells within my eyes—
Kiss me as the currents lift us high.

Your smile comes to me,
The heart of everything I see;
I'll let the current take my wings,
Rising over everything;
I will not turn back now—
If I can't fly, then you will show me how.

This feeling, a miracle in flight,
Our meeting fills my heart with light;
Distance becomes nothing
To what our hearts shall bring;
And even if some tragic fate
Is lying there in wait,
We're bound by Fate's red thread
And shall pass it by, to soar ahead.

Once, you promised me
That when love would set us free,
That we would fly into that most beautiful of skies,
Our wishes held within our eyes,
And try again, no matter how many times we fall,
Me standing by you, straight and tall.

So I'll seize the future, despite the pain it brings,
Fly forward on my newfound wings,
And with your courage and your strength,
No matter our road's length;
Letting my troubles pass me by,
I will fly into that promised sky.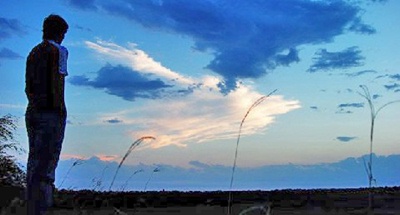 © Stefanie K., Katy, TX