Daddy's Little Girl
October 19, 2009
When a baby is born,
She opens her eyes to the new
Bright colored world.
Hears her first sounds,
Sees her first sights,
And feels her first form of feelings.
She's so helpless and small
Until,
Her Dad takes her in his strong arms
And cradles her ever so gently.
From that moment on she is
Daddy's Little Girl.

That baby grows
Into a bright and chatty
Little girl,
Her mom may teach her to be
A good little girl
But her Dad guides her
In exploring her world
The wonder and light around every corner,
That her smile is the light of the world,
That she can be anything she sets out to be,
And she just can't give up.
And the little girl just loves
To be with her dad
Because she's Daddy's Little Girl.

Sadly, time flys and people grow and change
Even smiling little girls.
Now that happy little girl,
Who was always ready to learn
Is a teenager
Who knows the happiness in this world,
And now is learning the pain and suffering
That goes with every smile and happy moment.
And when that teenager
Feels like the world is turned against her
And that smiling was just a happy dream,
Her dad is there, her real best friend, with his arms
Wide open even if the teenager doesn't deserve it.
Why?
She's Daddy's Little Girl.

And soon after,
That Teenager changes again
Into a young women,
Who has learned all she needs to succeed
And is ready to live her dreams
To take her wings and soar and
Be her own person
And her dad will be there
To let her go, even if it's Hard.
And that young women
Will leave with
Tears in her smile.
Because,
That young woman
Who looks like she can handle
The world, Is still just
Daddy's Little Girl.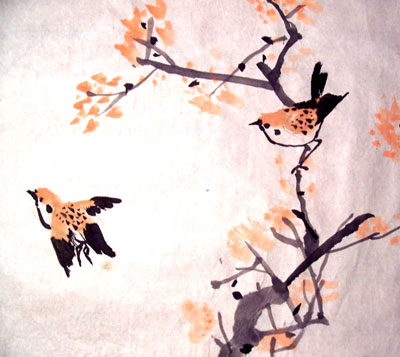 © Xiao H., Naperville, IL