Questions
October 26, 2009
What is wrong with me?
Why is love the only thing I can't see?
Why do I hold all my feelings in?
Why am I letting the pain win?
How come I want to huty myself to end the pain?
Will anything in my life ever be gained?
Why am I the one in this horrible place?
Why do tears always run down my face?
Why is this the way things had to be?
Why did god choose me?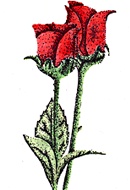 © Sarah M., Phoenix, AZ