I'm sorry, God.
October 22, 2009
Dear God,
I let you down in everyway.
I let you down, everyday.
But you're still here,
Right by my side.
You didnt move,
While i blinked my eyes.
iIwanted to know what it was like.
This curiosity of mine messed up my life.
I can't escape and im still stuck.
I'm calling your name, please get me out of this rutt.
You held onto me while I let you go.
I've never been so sorry; I hope you know.
I turned my head once, now here I am.
I'm looking for your footprints inside the sand.
Something to guide me; your shining light.
Something to help make it through tonight.
Because I cant stay here and go one like this.
I'm falling, please catch me, and give me bliss.
Just like a small child who hears your name.
She loves you, she believes you, she is not ashamed.
She's different than me, I need her strength.
I need that hope back, will you give it to me?
I just want you to know that im truly sorry.
I'm trying to let go, God, please don't worry.
Just hold me and help me make it okay.
And I wont let you down, not everyday.
Amen.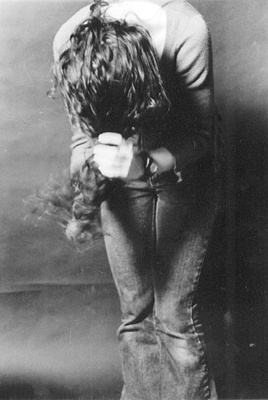 © Cerys W., Marblehead, MA