Three Deer
October 27, 2009
Had the blood always been pulsing so loudly in my ears?
Walking so caught in daily routine that the sheer size and presence of life
With blank brown eyes and soft form muted in the thick green fescue grove
A deer a little too close to the sidewalk
It shouldn't be that close to a house.
Should I be more frightened?
I don't think, look into its eyes, reevaluate and look down.
Miraculously, I'm still moving.
Thank you, feet.
Look back. How can I not?
Oh lord, another one appears.
Step forward and like a magic trick
A third seeps forth between the trees
A hologram
Step this way, step that way
3-D! So life-like!
The soft and real and staring and big
That stood and glanced at me while I walked away
So caught up in where I should be going.
Hey, I noticed them.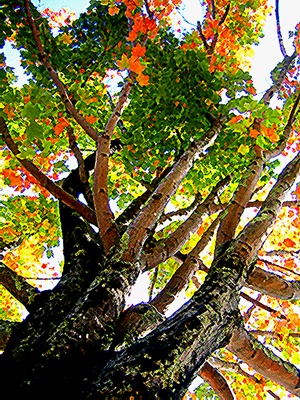 © Kathryn R., Shelby, NC