Why I Love Words
October 31, 2009
Because they are born out of thoughts, dreams, and imagination, brought into life by a pen or pencil.

Because their tiny, inky bodies contain so much, and murdering one would mean killing them all.

Because alone they are powerful, but together they clasp hands and form a mighty army.

Because like a carpenter and his wood, like a weaver and his thread, words are my medium, but they are also my lords, and I their servant.

Because out of words can emerge characters with colourful, complex personalities, leaping off the page, if one offers a hand to help them.

Because a world is created when enough of them are brought together, constructing another universe brick by brick, with little rows of uniform, black letters.

Because words can defy gravity.

Because they can be courageous, antagonistic, triumphant, heartbroken, or wondrous – whatever you want them to be.

Because they will do your bidding if you love them, but can turn on you, for each possesses a mind of its own.

Because words belong to no one, and yet to everyone.

Because they are black and white, yet contain every colour of the rainbow, just waiting to be let out of their papery prison and into your imagination.

Because if you can handle words, the power of the world is in your hands.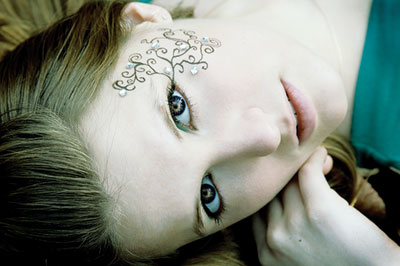 © Michelle B., Blairsville, GA