After All, What is Love?
November 1, 2009
She's giddy with naïve infatuation
After all, he said he loves her
She's eager to jump in, face first
Because, after all, he loves her
Dancing in her room to sappy love songs
Laughing, because, after all, "He loves me."
You shake your head, attempting to warn her
She won't listen; after all, she is in love
Head in the clouds, you try to ground her, keep her feet planted firm
She ignores you, she loves him after all
You say don't come to me when
After all turns to not at all
She knows you're right, but doesn't want to know
After all, love makes you do stupid things
You spot all the warning signs
After all she did, he doesn't see
She is blinded by what she believes
After all you said, you're the only one that sees
Wait
That look on her face
After all her alleged love
Her heart now crumples
After all this, you won't say I told you so
What happens when you are proven right about something?
You never wanted to be right about?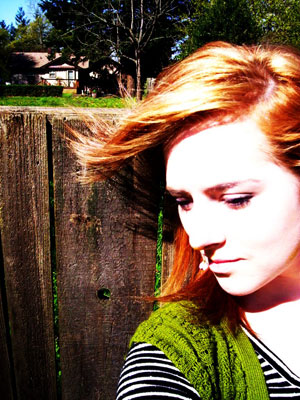 © Anna K., Portland, OR