Good-Night
MAG
November 4, 2009
You were leaving last night,
The moon alluded to the time.
Inevitable illumination,
Prodding at the sky.
In a state of sickness,
And that of sore eyes,
Earlier than usual,
To bed,
Your covers will tide,
They'd rise and wrinkle,
Over the silhouette in which I've been held.
Past bidding me good-night,
The phrase, "I love you," has been spilled.
In response to the empty vocals,
My eyes fluttered closed.
A sigh escaped my throat,
My breathing,
Shook,
And rose.
You don't love me anymore.
I said good-night,
And you logged off.
I remain in question,
And you,
In shock.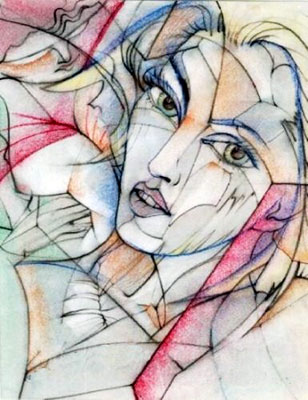 © April L., Lubbock, TX