a shadows nightmare.
November 10, 2009
My shadow danceing, swinging, back and forth, back and forth, you stare at the cold hard asphalt, and then you glance up.
Why? Why do you chose to look at me now?
During my time of freedom you hurl me to the ground. With that I am spirialing on a crash course to nowere fast.
Then I hit the ground. I lay there. Iam helpless. Broken.
You turn your back to me for I have failed you again. When you glance at me you end up staring at nothing. Because that is what I am. NOTHING.
When you look in to my eyes, I have no soul. I am a ghost, a figment of your imaganation.
Is that what you told your self when you really looked up and saw no one on that swing? I'm just a shadow of what could have been. What should have been. What did'nt.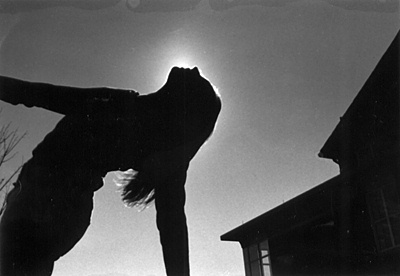 © Alexandra B., Marblehead, MA