Have you ever?
November 11, 2009
Have you ever heard of life before death? The last short and stuttering moments of life? Everything in brilliant focus? So sharp, and crystal clear?
Have you ever looked at your reflection in the shards of broken glass? Seeing your self, so deformed, curvy, and ugly? And at the same time see nothing at all?
Have you ever looked at your shadow on a cloudy day, only to see it disappear?
Or have you ever tried to look through a smokey window and see no one inside?
Have you ever looked through a chain-link fence and see children playing at the park knowing all too soon they'll grow up?
Have you ever stood in the middle of the train tracks wondering were they lead?
Have you ever loved somebody so much you had to let them go?
Or ever been too afraid to breath? Have you ever cried so hard you choked?
Or laughed so hard you cried?
The world is so full of sad times, forgotten memories, and lost souls, but have you ever lost, but never have letten go?
Do you still cherish lost moments? Forgotten pasts? Open futures?
When can we ever let go?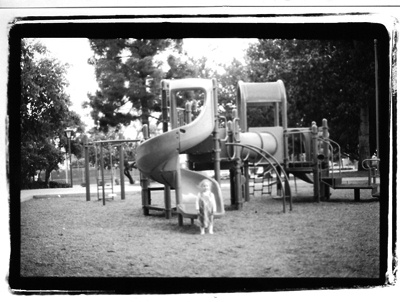 © Rebecca W., W. Hollywood, CA