I Always Seem to Crumble
November 17, 2009
Just as I believe I'm doing something right,
Just as I'm finally ahead of the pack,
I always seem to crumble.
There I things I know I lack.
I don't have leadership to follow.
And I can't remember what I know.
I'm too humble to speak quietly of my greatness.
I tell the truth, but my nose constantly grows.

Here I am nothing important.
Here I have no purpose.
Here is where I drown,
And there is where I surface.
Close my eyes and feel the tingles in my spine,
I am a crooked girl.
My bones, they don't align.

My apologies are sincere as plastic wrap is strong,
And my good-heartedness is undeniably wrong.
I stand alone in the middle of a crowd.
scratching for a scrap of someone to hold on to.
I scream for help, but the silence overpowers my sound.
Silently I stand still, moving with the seconds.
Life is so beautiful, and I lay in the wreckage.

The bullet's through my head but I still stay alive.
Finally,
An escape, a hole for what's inside.
Now I let it out.
Now I tell the truth.
Except, I can't remember.
But,no memory is there.
It's all escaped with my feelings,
Now there's nothing but bloody hole and air.

So soon I will bleed out,
soon enough I'll close my eyes.
It's so disappointing,
I thought I was doing something right.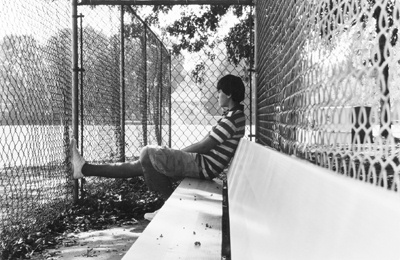 © Kyle W., Pompton Plains, NJ