I Call That the Doorway to Emerson
November 20, 2009
sometimes life is a dull pane
a splash of grey muck
in a bucket of damp
and when it gets hot
-sweltering,boiling, churning-
you may find yourself wishing,
desiring
to jump out!

sometimes a dull pane is life
grey much in a splash of damp;
the bucket lying beside it
toppled by some unknown force
and when it gets cold,
-stiffening, glossing, entrapping-
you may find yourself staring
empty eyed
into twin reflections
barren holes

side by side
you may find yourself descending
deeper and deeper
without a handrail.

sometimes a dull pane
is set in a door
the bucket sits upright
a tattered rag hanging limply on it's edge
all the dampness gone
scrubbed across that pane
and still the dullness is omnipitent
sturdy and opaque
the dull pane only gives you a shimmer
only a cavorting ribbon of light
a sliver, of a peeling, from the orange of life.
Then,
in the midst of all your
melancholic longing
the tiny silver door knob
just a minescule gleam in Your darkness
becomes an obvious salvation.
stretch out your hand...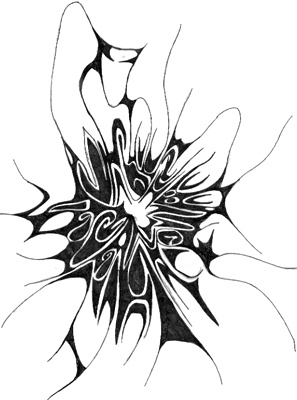 © Ansley F., Tifton, GA