If I'm Quiet
December 4, 2009
If I'm quiet
I can hear the music
Miles Davis
Swirling like a soft wind in the far room.

It contemplates without crescendo
Delegating
And then decides
To cautiously step into the hall.

The trumpet's brassy sound becomes bolder
As it bravely begins to parade about the entire house itself.
The saxophone does not contemplate without crescendo
But makes an extravagant entrance with forte.

Momentarily, the microwave
And its appalling machine language
Twists and chokes the song
With beepings and noises of the like, closing around the sweet sound.

With a gasp
The music returns
But by this time
The song has reached its double bar line.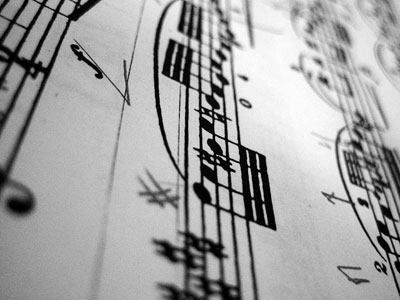 © Kimberly C., Houston, TX