Fair-Weather Friend
December 6, 2009
Given all my love to you
with so little returned,
while you gave all yours away
causing pain i didn't deserve

You kept me around
while you were alone
but fled to her very sound
leaving me bitterly cold to drown

i gave you everything
and you gave me tears
my broken heart
you don't even deserve

wounds heal
but leave scars
reminders
of what brought tears

every word i trusted
as i kissed your lips
and our memories
i wont forget

but darling this heart
will never beat for you again
your always the victim
your such a broken-heart condition

my pitty is with you
and i feel your crushed pain
just don't forget
your only to blame

frienship?
is all you want?
some pointers
for your part.

do not kiss me if it means so much
when you miss me, it's just lust
my hand you'll never hold again
your just my BEST GOD-DAMN FRIEND!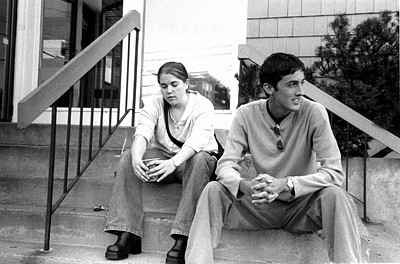 © Emily E., Marblehead, MA