Winter
December 11, 2009
Snowflakes lay so gracefully on dark eyelashes and the very tips of extremely pale fingers.
I just stare up at the distinct gray sky and smile.


I open my mouth, softly feeling the ice cold touch of winter's gifts.
They continuously fall and linger all around me, a constant reminder of a possible snowday for school.

It's the dead of March. The snow is in perfect mounds of bold, solid white.
I throw myself down in it, the sudden freeze almost overwhelming.

The numbness seems to smother all the other senses in your body but you don't move, knowing deep down that this consuming, breath-takingly cold weather can't last forever;
Spring is on it's way.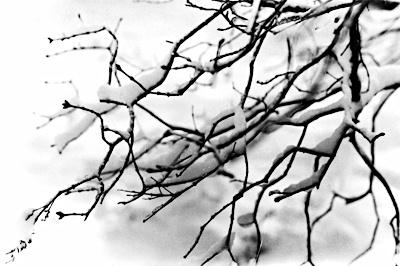 © Lindsey D., Marblehead, MA