Blind, Deaf Justice
December 12, 2009
Shields, worn with age
Defenses, once strong, fade
Those trusted now dead to the soul
Eyes ready to burst, overflow
Let me try to fix it, need to fix it
Even though I know I can't fix it
Can't save the day, today
There is no justice now, or ever
Just innocent martyrdom
There is no law
But our own, chaos
What else can we do, we underage vigilantes?
Making believe we can save them
When we cannot save ourselves
We must hope, even at death
And death comes in haste, eager to
Devour the taste of newly killed faith
No one ever mourns the wicked
But what of the wicked unknown?
The ones the martyrs unwillingly saved
Saving other victims?
Pretending they could save themselves?
My blood boils in sedentary rage
Watching silently as the good fall and the wicked stand tall.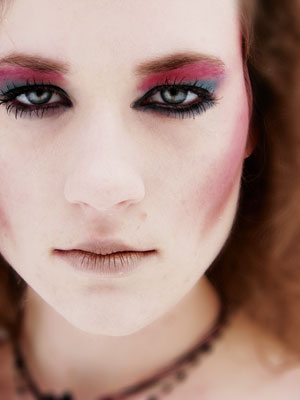 © Elizabeth H., San Bernardino, CA