Belita
December 13, 2009
I look at my Belita
And suddenly
She is a book
I read the wrinkles by her eyes
That I know are from smiles past
Crinkly smiles full of laughter
And I breathe in the scent
Like the smell of an old book
Steaming rice and
Musty cellars
And Shalimar perfume
I see coca-colored
hands that have worked so hard
And now they're trembling
Because it's like she's
Surprised
That there's no work
And I think
When I have lived so many
Many years
On this earth
Will I be as wise?
Because I know that when I am
A grandmother
I won't care about how quickly
I can run off my times table
I'll care if I can do
The things that I love about my Belita
Like making rice
And cream
Ironing shirts so they look
Brand new
Finding the cheapest deals
At Market Basket
I think
Will I have trembling hands
Waiting to work?
And I think
One day who will read me
Like a book?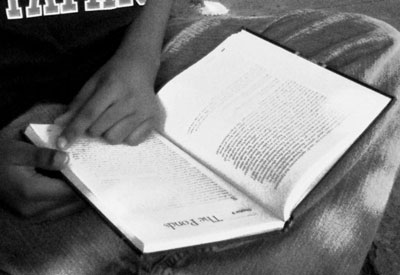 © Allan L., Plano, TX