Stupid Book
December 28, 2009
Stupid book,
I can't put you down
As you have
Continually
Entranced me with your words
So crisp and clear,
So black and white
And heart-wrenching as I
Entwine
Within the characters themselves,
As I feel their pain,
Their sorrow,
Their love.

Stupid book,
You made me cry,
You made me laugh,
You made me smile,
And now I don't know whether I am
Me or Her
Or possibly Him.
Your point of view has murdered me,
I have built up a tolerance and the
Withdrawal
Is horrifying.
Please, never end.
I need my high.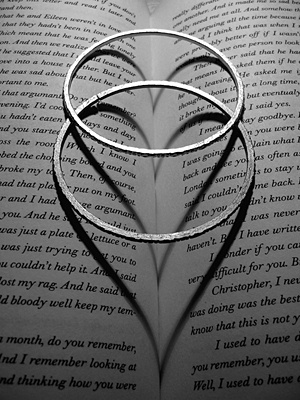 © Julia K., Old Tappan, NJ