Sandy Footsteps
December 30, 2009
Dawn shines her beauty upon
Her children,
The three walking the ocean's
Border.

Hand in hand,
They look about,
Thirsty for what Brightness and
Clarity have laid before them.

This trip, a diamond in the ruff,
To make it cliché, marks
A new adventure, a new experience, a new
Chance.

History erases itself with every little,
Sandy footprint,
And opens its blank pages
To be rewritten in thick, black ink.

The little girl, with her towheaded hair,
Swings in the arms of her parents
And giggles as the ocean coolness touches her
Feet.

To her, life is pink and purple,
Ponies and butterflies,
Pretty dresses, fuzzy blankets,
And her little stuffed bear.

Innocence and Simplicity are her wizened keys,
for sandy footsteps can be erase within their meager pleas.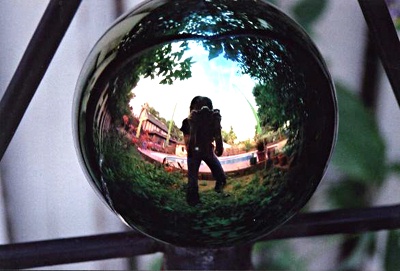 © Alexandra T., Chelsea, MI