White Is My Redemption
December 19, 2009
Red, Pink, Black, Gray, and White
mix
Sometimes in paint (to darken me)
and
Sometimes in light (to cleanse me)

Red is my passion
Like berry lipstick and
Invisible flamenco dresses and
The Spanish phrases rolling off my tongue.

Pink is my childish side
Like the brush of cold that makes me blush and
The Burberry scarf I wear and
The smile of my expression.

Black is my sorrow
Like mourning the past and
Fearing the future and
The incessant worries of my thoughts.

Gray is my depression
Like fog dampening my eyes' sparkle and
Hazing my spirit and
The voice of my opinions.

White is my redemption
The light shining through and
Greeting my hard bitten lips to
Soothe them with his kiss.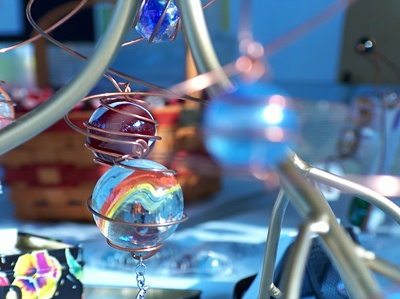 © Sean C., Princeton, IL