i see and look
December 27, 2009
I see and look
I look at the sea wondering what adventure might come today
Wondering if I may see a mermaid
Become her friend
Or maybe see…
A legend comes to me
As the Greek god of Neptune make the waves…
Swishing back and forth
Then two seagulls
Shall dive for there food…
I searched for my camera to take a picture
Then I realize I...
Cannot
For I left it in the cottage
And the seagulls have already gone…
As fast as they have came
Although,
I know that they will come another day
I am disappointed…
For day dreaming a
Fantasy of:
Sea creatures
Mer-people
And the big blue
Sea…
Shall I ever learn?
If not, there is always another day…
for relaxing in the great big blue sea.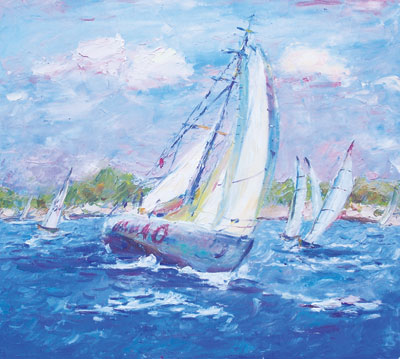 © Xiao H., Naperville, IL