Let Me Be Happy
January 16, 2010
Dear My Darling,
I will not let this be
a sad story about
how you left me.
How every
now and then
I feel your presence by the
tickle of leaf
blown in the wind
or a rain drop on
my face.
You are sometimes there
sometimes not.
No. I will continue on
like this pain you
caused me dosen't bother my heart at all.
So is this how things are going to be now?
Me secretly hurting while you're up there with
happiness and joy?
From that very moment I met you
I knew we were going to be together
forever and always,
but you decided to leave me
extra early.
Your death is like a giant jigsaw
puzzle with a few pieces missing.
I do not know the reason you left this earth
or why you took yourself from me,
but I do know that a superior being
must have a plan for you and I.
These words are bringing me
great sadness.
Every sentence, every word written
should come to me as easy as cake,
but I must force myself to pick up the pencil to write.
Force my fingers to let flow my thoughts.
Please know that I miss you and will some day
join you in that happy place. You and I.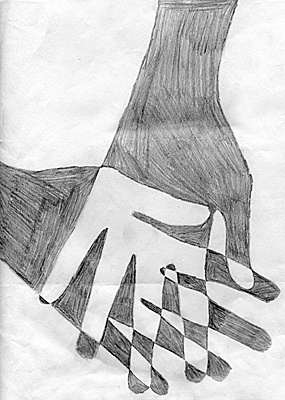 © Warlito B., Tamuning, GU