The Choice
January 4, 2010
I cling onto the ledge,
frightened and desolate.
They have deserted me long ago,
those mindless monsters who absorb
and suck away all your
light, color, and joy
until you are a nameless shell,
left to rot away, shrivel up,
dissolve into Nothingness.

I have escaped their presence,
and They no longer search for me
because I am no longer the prey.
Only the easy targets matter to Them,
the fools who stay out in the open,
until They arrive and feast eagerly
upon their throbbing hearts.
They soon forget their previous victims
and move on to the next, ready to drink.

It is here where They abandoned me,
here where They believed I had gone over,
where I had met my destiny: death.

But I am not dead, I still remain
dangling between Life and the Unknown,
not sure what to do, or how to do it.
Every part of me lacks the strength
to save myself from the unspeakable.
My weak fingers clutch the torn up grass,
my nails scraping away the grime that
only the soles of unknown feet dare to touch.
My knuckles burn white in agony
as I curl my fingers into a fist,
trapping the dirt and grass in my blistered palm,
and I hold on for another moment,
but I know sooner or later I shall slip away
with no durability to pull myself up.
My legs dangle helplessly in space,
sickeningly becoming dislocated from my body.

My entire body is aching, longing to
plunge down, to forget endurance,
fear, and indecision and simply descend.
Yet I hold on, afraid to plummet to Unknown realms.

They have told us that only death came to
those who ventured over the edge.
But was there truly no other alternative?
Was there a place in the Unknown which
They have concealed from our eyes?
Can it be a better place to live, as home is
now a demolished society, beyond repair and hope?
Has there ever been a time in which we fear our
home more than the Unknown?

Tentatively, I draw my last breath of home.

I let go.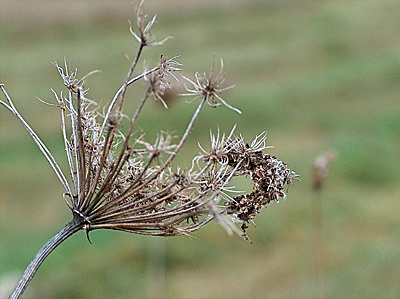 © Sean C., Princeton, IL