Fate Called Hell
January 26, 2010
You see her face and you're smile turns to laughter
She bats her lashes and you leave me in the ashes

You're the only one I can ever feel for
The only one that I'll ever have eyes for

She sees me looking you're way and i can tell
She's just dying to tell me to go away

She loves you but not as much as i
For her love is nothing but a dicraceful lie.

To you she's perfect.

All you see are those emerald green eyes that every time you look you get lost in
I see the evil glimmering within them

You think of her laugh as angelic and harmonic.
I think of it as wicked and demonic

Her smile to you is heaven on earth
But to me it is quite the opposite,
Its the fiery gates of Hell opening up and unleashing malicious evil upon us

She has taken away all that i hold close
And she know that i will always love you most

She savored every moment of tearing my heart to shreds
All the while watching to see to it that my misery never ends

In the end she succeeded
Because as i write this final line i pack the last of my bags and am gone.
Tired of being the sickly used pawn

Never again will i have to endure the pain in my heart from which love occurs
i give up, you are all hers.

I just hope you know that by the time you read this it will be to late
You missed you're chance, i guess that's fate.

Now hurry on, i know she awaits
Little does she know that after reading this you'll always be thinking of me when you Go on those dates.
But hey,
I guess that's fate.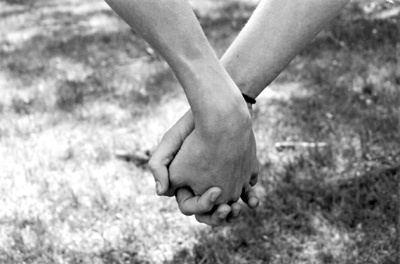 © Alexa T., Pompton Plains, NJ