Afflicted
January 28, 2010
I want to feel you;
Rub my mind against yours,
And steal your secrets,
While I pretend to let mine leak out.
It's so dark in here,
But I can feel the hum,
Of someone else hiding too,
Lets feel the sun.
I'm picking you to save,
Soaking up the dangerous thoughts,
Rolling around in darkness,
That creep up on you.
I so want to feel the warmth,
That others allow,
Will it feel like love…
Without the taint of hate?
Reach out to me, please reach,
Because I can get lost,
In the darkness.
Sometimes it's hard to breath,
Or remember how,
And it's not even that dark,
Now it's nothing just nothing.
Do you see gray?
Can your eyes find me?
And the shadows stepping forward,
Crawling in the crevices,
And taking over weakness.
Lets share our minds,
And see if they are indeed the same.
Are we stronger together?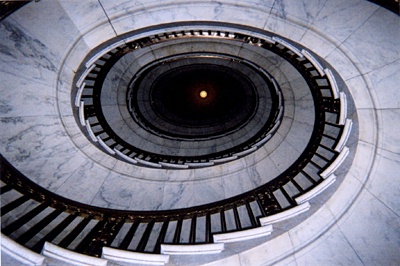 © Kyle T., St. Joseph, MO