Shattered
MAG
January 29, 2010
Frayed crinoline and white lace
And broken glass all over the place,
Scattered on the hardwood floor
Behind your antique, mahogany door.

Broken, busted, cracked, crashed,
Fractured, split, torn, smashed,
Blasted, wrecked, pulverized, exploded,
Smattered, ruined, burst, imploded.

Your mother's dress of ages old,
Stained wet with salt and soaked cold,
And your father's fine crystalware,
Tangle in the Persian rug hair.

Smashed bottles of champagne,
From dinner parties stuffy and arcane,
Seep through your guarded, inner cracks,
Like ultra-heated candle wax.

Ruptured, chinked, marred, ripped,
Dismantled, eradicated, ravaged, snipped,
Splintered, severed, snapped, battered,
Crushed, trashed, destroyed, shattered.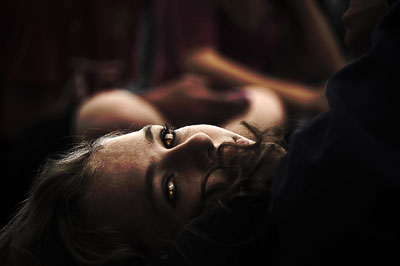 © Calvin C., Salt Lake City, UT