The Things I See
January 30, 2010
Everytime I see a rainbow, with all the colors shining so brightly,
Everytime I buy a pack of Original Fruit Flavored Starbursts, but there's no one to share them with,
Everytime I step out into the street and I see the birds laughing as they fly through white fluffy clouds,
Everytime I hear the river racing pass the stones on the side of the bank,
Everytime I see a soft brown teddy bear with his arms outstretched,
Everytime I pass the .99 sympathy cards in Wal-Mart,
Everytime I eat Cinammon Twists from Taco-Bell,
Everytime I hear Candy Girl,
Everytime I feel sad and want to cry,
Everytime I begin to think that the world is so unfair,
And everytime I see yellow,
Oh EVERYTIME I see yellow,
I think of you,
And I remember all the times I never stopped to say thank you.
I remember that if the world was so unfair, you wouldn't be there so I want to take this time to thank you for all the times you encouraged me when I felt like letting go. And I want to repay you for all the smiles you brought to my face, EVERYTIME I saw....you.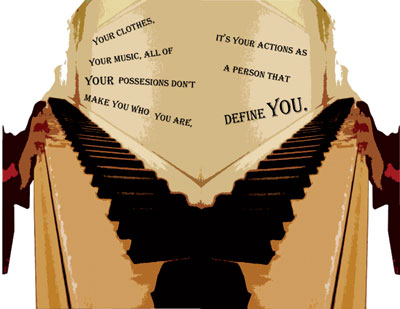 © Brad F., Stewartville, MN