All the same.
February 12, 2010
I blink my eyes slowly as I turn my head.
The wet grass chills on my legs.
Cooling them from the hot summer sun.
I lean back on the old willow tree.
I glance up, spotting a small fawn eating grass peacefully.
Not even minding me.
I slowly and quitly grabbed my camera, which was hanging around my neck by a strap.
I flash a picture. The fawn glances up, sees me, and returns eating glass.
At that moment I relized that he didnt mind me, even though im a human and he is a small fawn.
We were different in everyway and he didn't mind me one bit.
I guess the lesson I learned that day under the willow tree was that no matter where your from or who you are we are all the same.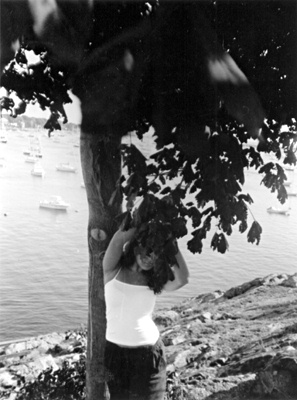 © Lauren M., Marblehead, MA