graduation
February 17, 2010
spilled coffee and rolling mud and deep-fried Oreos
speak of the California, Wisconsin youth and my
summertime nightmares.
and the indentation in your pillow tells me so much,
but your hidden face tells me so little…
i can't quite see if you are lying or not
when you tell me i'm beautiful.
your 8 am texts have more sincerity than your smile
and your hands are still and silent
like i wish i could be.
despise not my need for words-
they are all i have,
wrapped around me like a fleece blanket
clinging to the hairs on my arms.
and i know that i am not blameless.
and i assume you know it's coming but do you
really accept the date?
packing boxes and loose hangers and broken hearts-
or one at least-
are when you go away.
but i am a realist
and that's why i say nothing
when you say, "I love you."
i hate imperfections and i loathe faults
though i brim with my own,
and i tolerate yours knowing that some day
in july your parents will begin to hate me,
or maybe not…i don't know.
but i wish i had the courage to say so.
words are all i have-and they are not enough.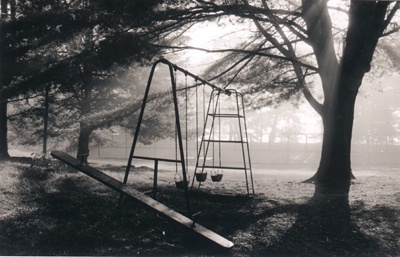 © Steven S., Marblehead, MA