My Love
February 22, 2010
We rush
into the night.
It was
only a fight.
My mother
doesn't admit
that for once,
the shoe firs.
She doesn't like
the onloy love
of my life.

Just to teach
a cazy lady
a life's lesson,
we fly
into the night
and jump
off the high dive.
"Let's go to Vegas!"
That's what you said.

So we took off.
We got married,
and had a blast.
I'm not so wild,
but she wanted
a child.
"Take what you're given."
That's what she's taught.
It'll be fine.

She'll eventually learn
not to always say
"Mine,
Mine,
Mine."
Baby,you ain't
her property!!

You love me.
My love is given to you.
And that's true.
I finally got
that crazy country-bumpkin.
Baby,
my love...
You must've been
sent from above.
Baby,
she doesn't matter,
For the face
that you're my love!!!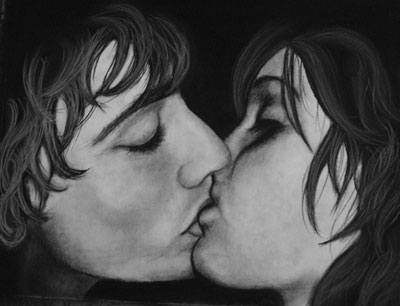 © Anna Y., St. Robert, MO