If I could.......
February 18, 2010
I sat playing my guitar.
Board.
I sat waiting....
Waiting for some one I really diden't know.
I wanted to move on....
But the way he left me was cold ,unintentional.
Why did I want someone soo badly I knew I coulden't have.
I had allways planed on telling him how I felt.
Then I found out my best friend liked him too but the funny part is...we diden't fight over him like people do on TV ,or in the novel you're reading.
I still sit here and imagine what I would tell him.
But I would be scared.
When it came down too it I would never say somthing witty and walk away.
If I loved him soo much why not?
When I think about it...
would I tell him about the "secret" world , My friend and I made up around him. Would I tell him our nickname for him was Noah? Today I would but ,what about Last week? Would I have told him then?
There was no closure...
So is that what I need closure?
If I could talk to him one last time what would I say?
"I love you" or better " I loved you" no, no I woulden't.
I would ask him simply " Whats up?"If it came to me ,and as he will walk away I will call his name and I would say " Do you remeber my friend Noah..I don't know how to say this you are Noah," I would walk away faster than he could catch me, I would leave him Hanging......Why?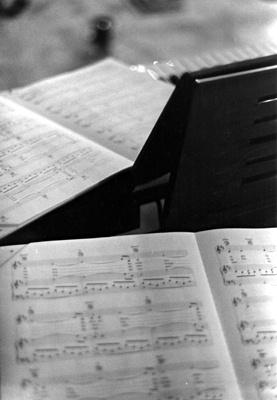 © Jessica M., Lansdale, PA