The funny part
February 25, 2010
I'm a rock, a hard unbreakable thing.
The one you can insult and she won't even feel a thing.
The one who fights instead of loves.
The one no one can beat.

That was, untill I met you,
you swore the world to me, we would be together
now and forever.
You said I was the best,
that you wouldn't trade me for any of the rest.

But like any guy, you left.
You taught me a lesson I shall never forget.
To never trust again.
To never fall again.

Now I roam, the streets alone.
Waiting for you to come home.
I should have listen to my consicous.
And never to my heart.
But I guess I've learn my lesson, fairly clear.
To be a rock than a doll you can through around.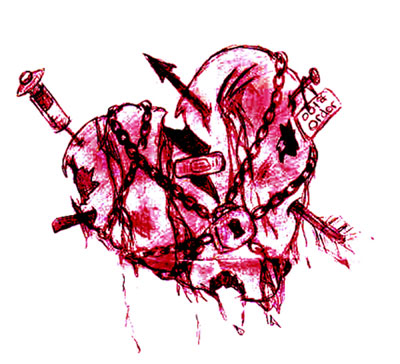 © Asia B., Hudson, MA