~Pain~
February 25, 2010
Here it is.
This torture,
this hour.
It's horrible
can't you tell?
It is no time to fail.
It will be worse.
All of it!!
It will increase.
It will never cease.
There is no hope,
not in this heart of mine.
The feelings,
they hurt.
Is it a curse??
It won't be lifted
that is not shifted.
No more happiness,
No more love...
No hope above.
It's all over.
The pain is gone,
lifted like a dove.
I an through,
through with the pain.
It's all over...
I'm dead inside.
It's ceased,
and hasn't increased.
It has left me,
left me in pieces!!!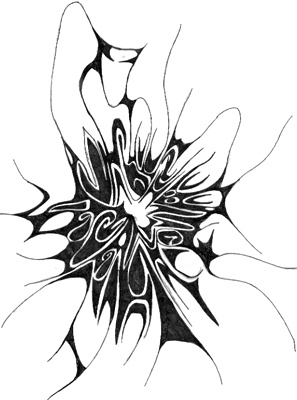 © Ansley F., Tifton, GA