If i were this, would you think that?
March 1, 2010
And there are two roads and two paths. There is one love and millions of chances. A spectrum of colors, each of which Death has seen and admired before carting away his next victim. Not all roads are diverged from one. No, there are times when a road is a fork. But where, may you ask, are the spoons? And the knives?
I also learned that chivalry is dead. That manners and proper grammer died with the knights in shining armor. Being beautiful is all anyone cares about, but I'm no Cinderella.
But if I took a broom from the cupboard and said I could fly, would you take me to Salem?
If I cried out for rights on the steps of a white home, would you take me to the local police?
If the color of my skin was as dark as the lining of an Italian shoe, would you hold a grudge against me?
If I cheated on you, would you cheat on me?
If I said I like chocolate, would you buy me vanilla?
When the world goes dark, would you insist that it is light?
When I spoke, would you even hear me?

If I said I loved you, would you believe me?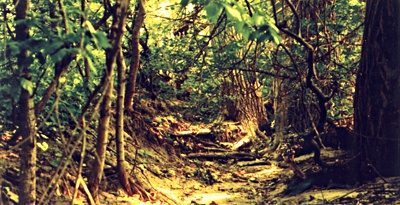 © Dan B., Papillion, NE