*Kiss*
March 4, 2010
You lean in.
I pull you near.
We can join together.
Your lips touch mine.
We're in a daze...
gazing...
Our eyes meet.
There is no seperacy.
Your sweet taste.
I can tell you love me.
There is no release.
I LOVE YOU.
You can see.
We're in our world.
Obnly you and me.
You kiss me,
And sparks fly.
You kiss me,
And all is alive.
I let go,
And so do you...
We swap "I love yous"
And we go.
Trapped inside that moment...

FOREVER!!!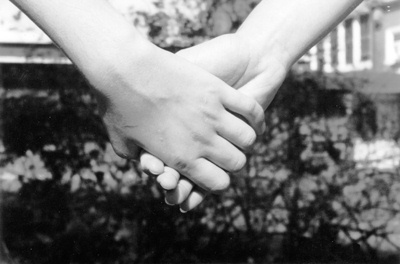 © Lauren G., Pompton Plains, NJ