Not all physical
March 9, 2010
He's gone, he's far away. Physically, but not in every way.
A couple of miles to make it sound near.
But the numbers don't matter when you want him right here.
Another town, another street. The roads seem longer, like walking by feet.
Everything seems slower and farther away, when you want him with you every day.
Can't have, can't touch, can't feel, hold back everything real. Because there's
just the slightest chance, you'll be walking one day and catch his glance.
Hold on, don't fall, there's a time, hopefully someday you'll both find,
the chance to bring it all around and create a place to be found.
He's gone, he's far away. Physically but not in every way. It only feels
like the end of hope, because the climbing get's tough when you're all alone.
Don't cry, don't hide your tears, it's perfectly fine to admit your fears.
And one day, he wont be so far away.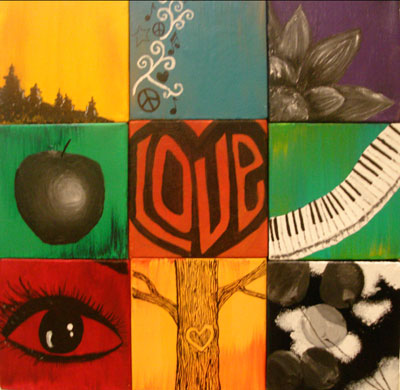 © Christina E., Henderson, NV