Billie Jean, Dirty Diana, and Liberian Girl
March 11, 2010
Hey, you, Billie Jean!
What made you the way you are?
Why do you torment Michael this way?
What did he ever do to you
That makes you think astray?
Did you want money
Fame
Fortune?
Or just the attention
That Michael rightly deserves?

And you, Diana?
Was it the flamboyancy?
The fans
The fame?
What happened to you in a past life
That made you hate him with strife?

But you, Liberian Girl
He loves you so
What did you do to the others
To make them hate you also?

So, ladies
Were you 'Just Good Friends'
Or 'Another Part of Me'?
Did I do something
By stealing Michael
That turned you into fiends?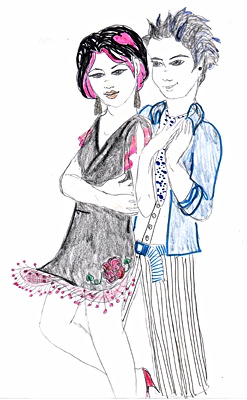 © Liaz M., Vineland, NJ