A Step Towards the Future
March 12, 2010
You got the ring in your hand,
Waiting on me to say yes.
I don't know what to say,
This is just a mess.

I know you love me,
But are you the one?
I want you to see,
How hard this is for me.

I know how you feel,
But am I ready to make,
A step towards the future.
I am not sure.

You stay on your knee,
Waiting on my answer.
I'm still not sure,
What to say.

You start to lose the smile,
That was spread across your face.
I feel alone and worried,
I will regret my answer.

I want to make this step,
But are you going to make it with me?
You have showed me love and compassion,
Sent me places I never been.

I want to be yours,
And only yours,
I promise to belong to you,
But don't use me like a fool.

I know my answer,
I knew all along.
I want to,
Make a step towards the future.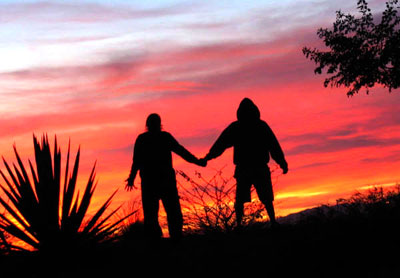 © Rosanna S., Phoenix, AZ