Rain Drops
March 15, 2010
Snow white sky with a hint of gray hiding the sun from shining.

Rain falls on my glasses leaving water drop...drop...drop...

The wind runs west, pushing me hard enough to make me fly.

The sidewalk makes little splashes as I take a step.

My hair sinks down in front of my face covering my brown eyes.

My clothes are drenched, leaving trails of water drop...drop...drops...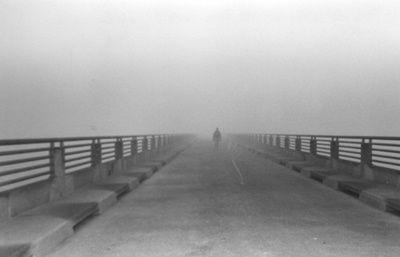 © Becky G., Westville, OH