His Red Shoes by the Door
March 22, 2010
The first thing I remember
Is your sneaks
And how they scuffed
Down the narrow dirt lane
And squeaked
Across the polished porch
Their red canvas
Worn and torn through
Lovingly stitched
But faded still

The longest night of every year
Always held strange surprises in her hands
She kept them nestled close
Cupped in her tree branch fingers
As close to the stars
As mortals like us could ever hope to be

You came then
A good friend of my brother
To our dinner celebration
In your button hole, not a carnation
But a stalk of wheat grass
Its braided face simple, pure
And yet bold as brass

The family drew you in
Like a fly to honey
A delicious summer party
Worth more than any fistful
Of crumpled, city money

Even then,
before years and worries battered at your face,
no dollar would ever be your saving grace.
Those shoes on your feet,
that brought you to me,
helped my barefoot father see
that you already had
everything I might ever need.

The war took you away
And left my lacy, white dress
waiting for its debut day
The graceful chiffon form
Hangs there still, in great distress

Your boots
and how they stomped and imprinted
the green grass, in full bloom
and terribly foreshadowed
what would become of you,
are the last thing I remember.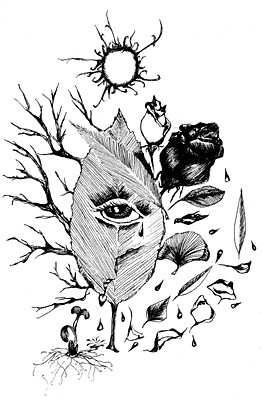 © Cara L., Cheney, WA