Brutality
March 16, 2010
She runs and runs
Turning corners as she goes,
Never looking back,
Hitting a dead end,
Turning to face her attacker.

He walks slowly.
Her breathing deepens,
She covers her face
Blocking the harsh blows.
"Stop!" she screams.

No one hears her pain
Red taints her white skin
Screams turn to whispers
Tears run as he continues his brutality
Never stopping.

She falls to the ground
Weak, can't move
She lays as he brushes her hair
Walking away from her body
Leaving her to sob.

Her beating is over
Survived another day
Got up, running to her room
Until tomorrow
Where it starts over again.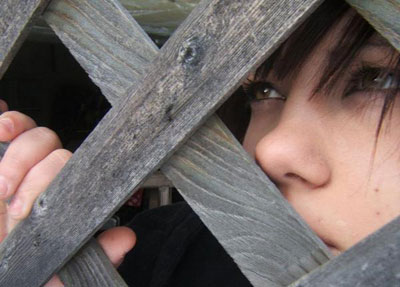 © Krystal B., Bloomingdale, IL