The Way That Love Should Be.
March 6, 2010
When she walks along,
He thinks about how
Together, they belong.
When he walks by,
Her eyes sparkle,
Like stars in a dark night sky.
He sees her and can always say,
"She is forever mine."
We see the way the diamonds
Shine brightly in his eyes.
A kind of glow,
As soft as snow,
Surround them when they are together.
And everyone knows
From that little glow
That they'll be together forever.
You look at them and you can see
Exactly the way that love should be.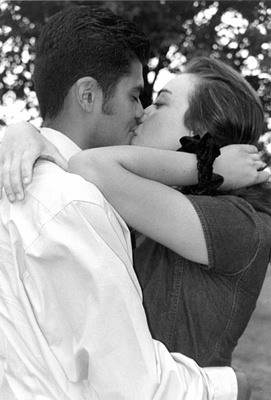 © Yaniris M., Boston, MA