Allison
March 26, 2010
Her hair bathed in moonlight
Her body shining silver
The kisses the stars leave
Burn into her still form
Her eyes were bright
Like the stars glowing above
Or so I've heard.
Her parents cry there
The darkness sheilding their sorrow
Beautiful and intelligent
They've told me the stories
I hear her last shreik
Feel her last breath on my face
See the contortions of pain
I feel the guilt
And know I could have saved her.
Her parents kneel by her
Stroke her midnight hair
Whisper words to deaf ears
I catch a name.
Allison.
Friends bend over her limp form
I nearly cry
Because it was not her time.
She was mine to save
She was mine to heal
But the parimedic failed.
I walk into the distance
As the tears freeze on my face.
Who is Allison to me?
Just another druggie.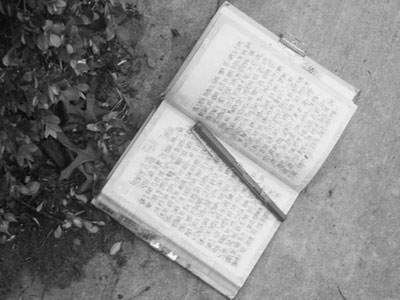 © Quinn B., Lubbock, TX