Wishy-washy
April 4, 2010
To my (unfortunately), recent ex-lover
Let me try to explain.

See,
I feel like we're walking
(in opposite directions)
down a one-way street.
and our mutual feelings
are just a single fleeting thought,
encouraged by a desperately clinging urgency.

Like when
you see someone,
across the road,
(Walking against your tide of ambition)
and suddenly
your eyes meet.
and lock in some unnatural exchange
that later you can't possibly explain
and you don't ever want to forget
that face.

But remembering those features
makes your heart feel strange,
because it didn't stick.

Your gaze slid away and ahead;
as if that person was abruptly dead
extinguished from your line of sight.

You kept on walking
-lickety split-
unmoved. unhinged? nay, disconnected.
lost.

And maybe it's better,
if I just forget you all together?

I expect no response.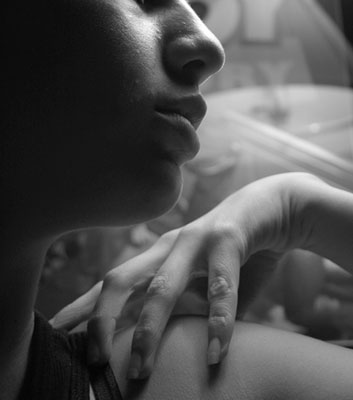 © Rebecca B., Santa Clara, CA