Wrapped in Sweater Arms
April 9, 2010
when we are happy
he says "I love you."
"I love you more."
"not a chance."
"I do!"
"I don't think so."
"I know so."
"prove it."
"I called you every day."
-he nods-
"I walked to your house, alone, in the heat. creeping along under the sun's beat. beat. beating gaze."
-his mouth twists. sad, laughing lips-
"through the haze of work and play. weekends and school days. I miss you."
a hug.
"okay. okay, you win." he grins.
a silent minute.
loud heart-beat love
pulsing
through it.
" do I have to win?"
-uncertain upturned face-
"I guess not," he says.
so we being again.
"I love you."
my turn to go first.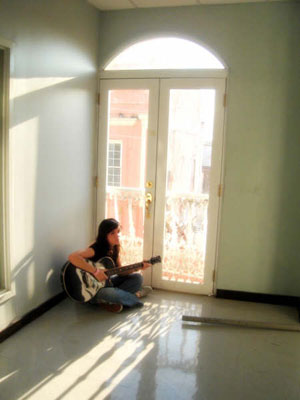 © Eveliz V., Bayamon, Puerto Rico