Open Air
April 13, 2010
I'm free.
Free to feel the wind on my cheeks.
Free to love who I want.
To wrap myself in my own embrace.
To stretch my arms to the sky.
To infinite possibilities.
Every day longer
Is one step closer to home.
I wake up every morning
Without a single tear on my face.
No more having to glue my heart back together.
There's no question.
I don't regret my decision.
I don't miss being burnt by the fire.
I don't miss the darkness.
All I desire is the open air.
The sun shining in my eyes.
The sparks igniting in my heart,
But never burning.
Letting go has never felt so good.
Embracing life has never been better.
I'm listening to the voice of my heart.
Forever.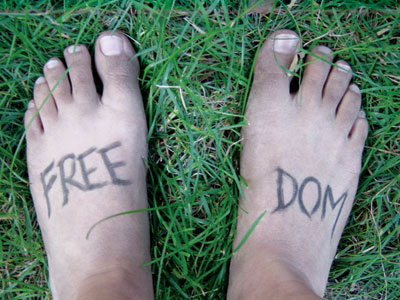 © Anna B., Northville, MI