A Chair
April 20, 2010
A chair is a chair.
It is not high enough
to be a stool, nor
cushioned enough
to be a couch.
It does not imply
that there will ever
be someone
sitting on it,
or standing on it,
or kneeling on it
to reach the sugar
in the cupboard.
It does not beckon.
It does not call.
It stands,
wooden and peeling,
in the centre of the room,
being a chair.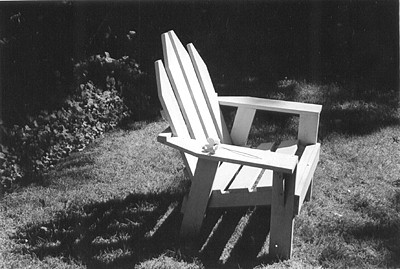 © Jennifer R., Marblehead, MA